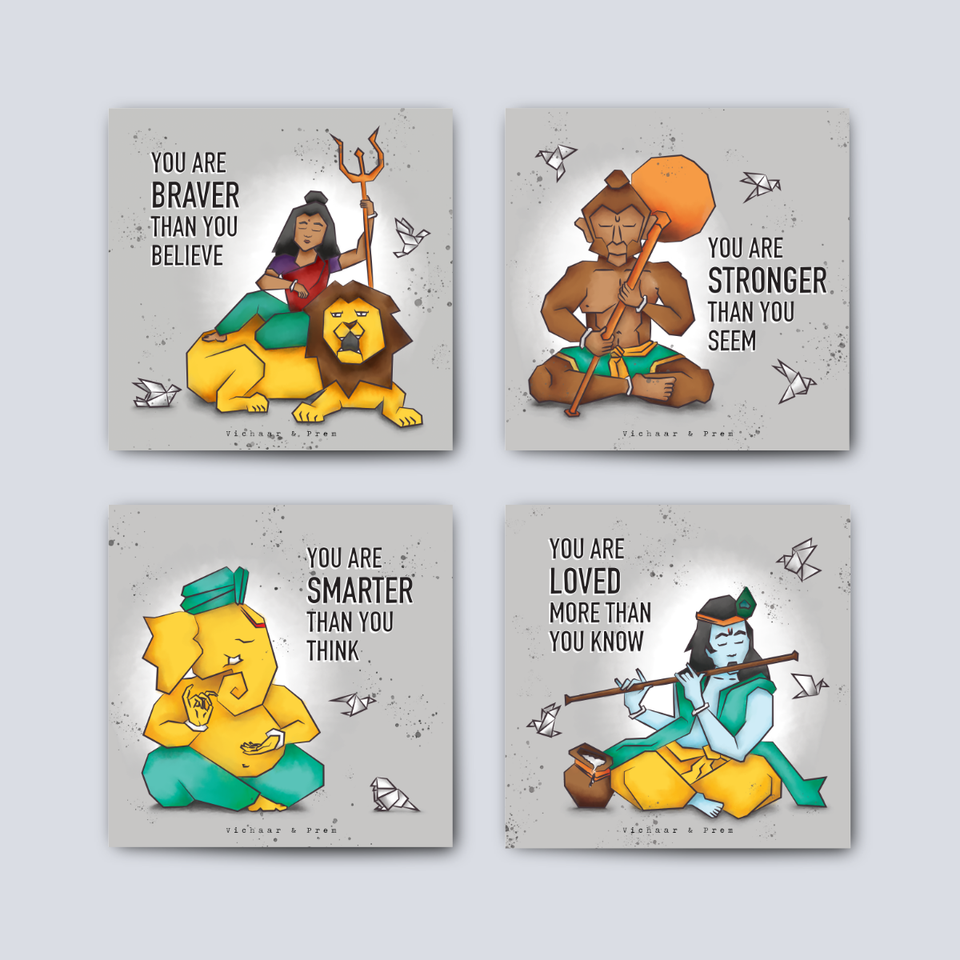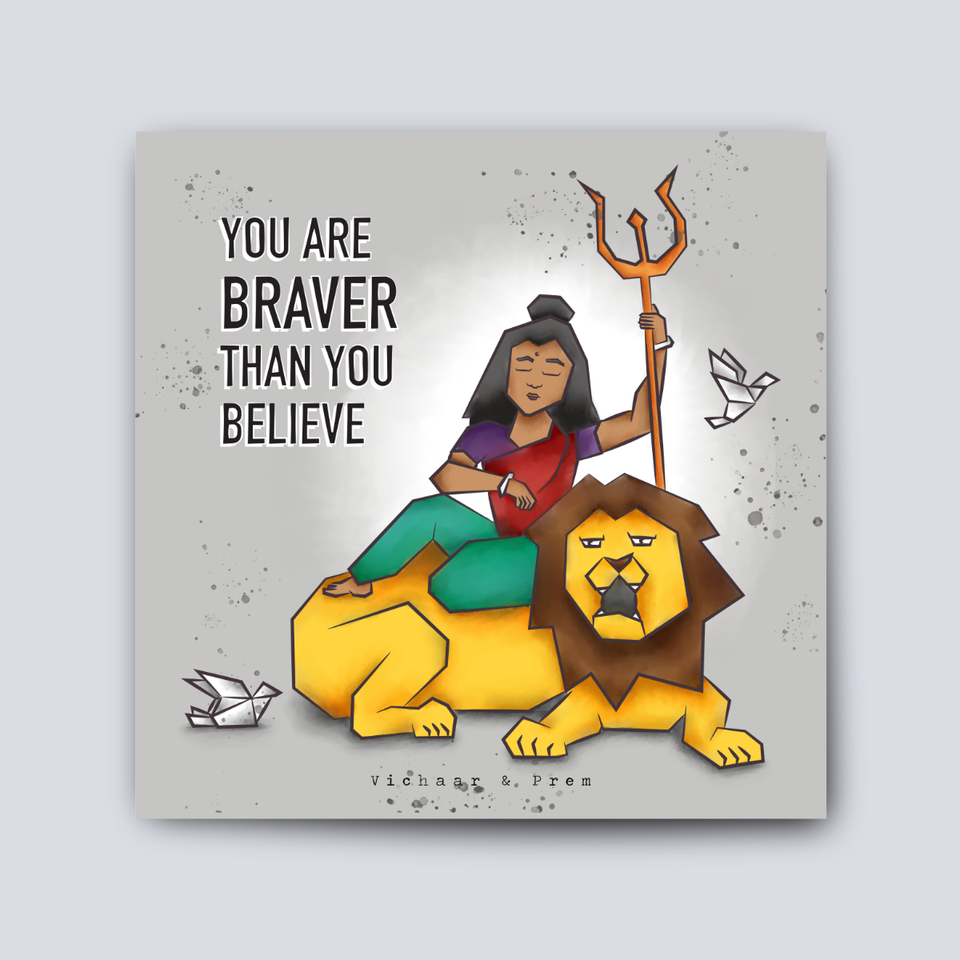 'You are...' Poster Set
Popular among children and adults alike, the 'You are Divine' prints are fun and inspirational pieces to have in any room. 
(4 pieces)
Size: 12" x 12"
Material: 100 lb paper 
Significance:
BRAVER - Durga is a symbol of courage.
STRONGER - Hanuman is the embodiment of strength.
SMARTER - Ganesh is called upon for wisdom.
LOVED - Krishna's charm captures hearts.